RedirHub is excited to announce the release of its latest feature – Multi-Target Redirect. With this feature, users can easily redirect visitors to multiple target URLs in a random or sequential manner, making it an ideal tool for A/B testing, affiliate marketing, and more.
How Does Multi-Target Redirect Work?
The Multi-Target Redirect feature allows users to add multiple target URLs to a single redirect. Users can then choose to redirect visitors to these targets randomly or sequentially. This means that visitors will be redirected to a different target URL each time they click on the redirect link.
Benefits of Multi-Target Redirect
A/B Testing – Multi-Target Redirect is an excellent tool for A/B testing. You can create two or more versions of a page and redirect visitors randomly to each version. This allows you to test which version performs better.
Affiliate Marketing – If you are an affiliate marketer, you can use Multi-Target Redirect to promote multiple products or services with a single redirect link. You can add your affiliate links to the target URLs and redirect visitors randomly to each link.
Geo-Targeting – Multi-Target Redirect can also be used for geo-targeting. You can create different versions of a page for different locations and redirect visitors based on their location.
How to Use Multi-Target Redirect
To use Multi-Target Redirect, follow these simple steps:
Log in to your RedirHub account.
Click on the "Create Redirect" button.
Enter the source URL and click on "Add Target."
Enter the target URLs you want to redirect visitors to.
Choose the redirect method (random or sequential).
Save your changes.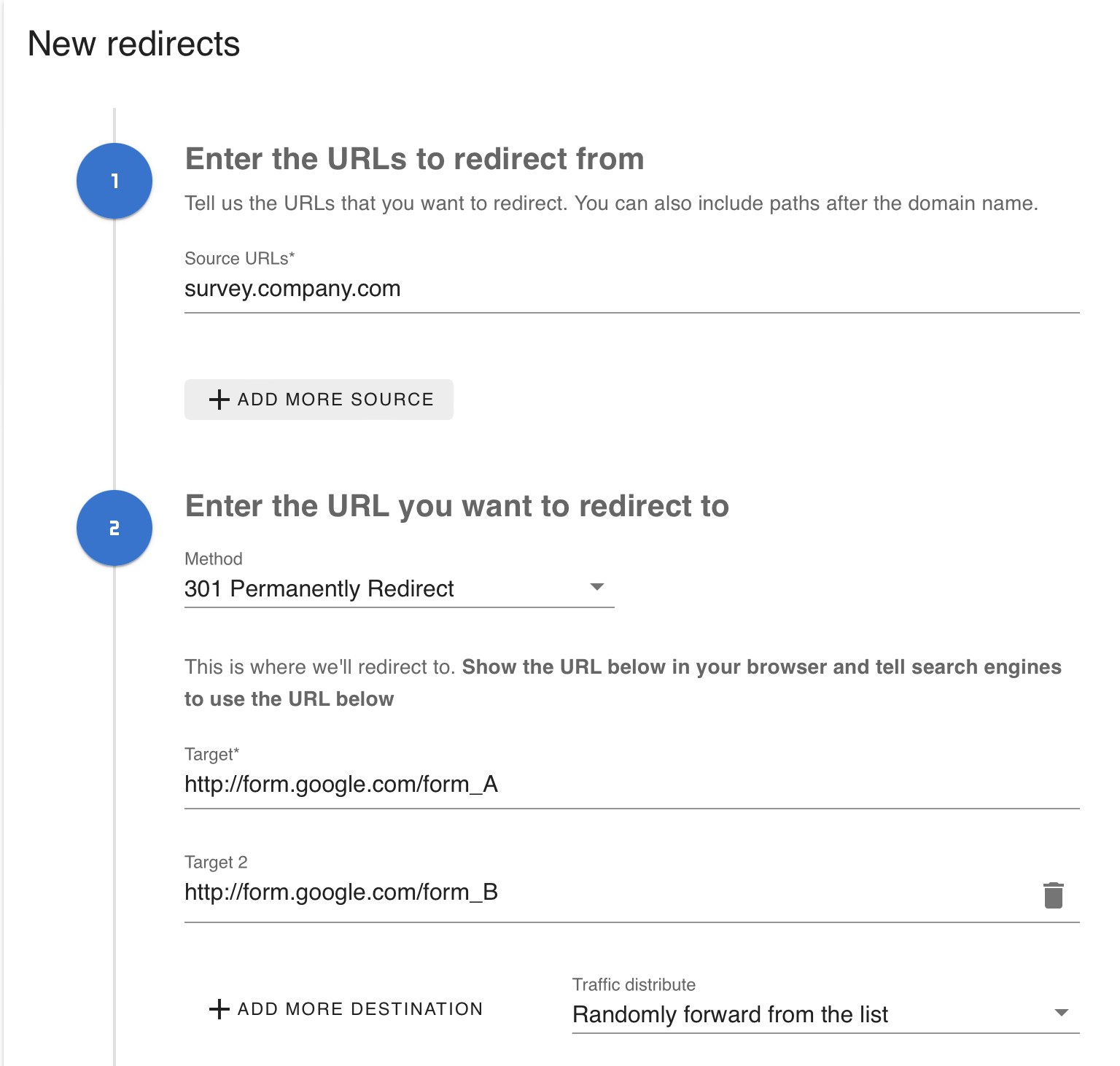 With its ability to create redirect targets, RedirHub's Multi-Target Redirect feature provides users with flexibility and control over their redirection strategy, making it a valuable addition to any marketing toolkit.